The Pirates' Web: Arianrhod
Life in the Space Lanes...
The PSS Arianrhod is a private trading vessel that plies her trade across almost every zone of the mapped galaxy. Operated by a motley crew of merchant spacers and under the command of Captain Cinnabar Ahxenta, she is often to be found in the outer belts of the Web, a vast complex of repair, docking and trading facilities that orbits as a free port around the planet Merkat Three at the convergence of galactic zones Alpha, Beta and Delta (for tax purposes, Merkat space is classified as zone Alpha...).
Her crew are often to be found around the inner belts of Merkat Three Free Port, and very often in the Half Moon in a Puddle, a well-known port of call in any storm... You'll find the Half Moon on green level two of inner belt two. There are of course other hostelries available, such as the Green Diamond (blue level seven, outer belt nine), the Port in a Storm (green level six, inner belt two), the Anchor's Rest (blue level six, inner belt three) and the Frozen Sunbeam (blue level six, outer belt nine)...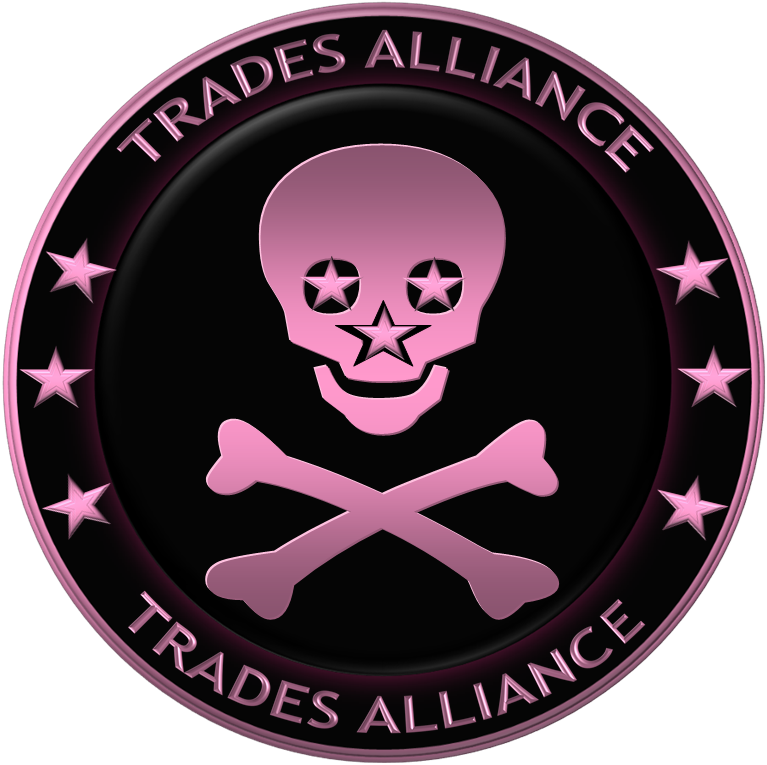 Arianrhod flies under the flag of the Trades Alliance, the emblem of which is a discrete skull and crossbones in a delicate shade of shell pink which is commonly known as the Jolly Rowena, for reasons that have been lost in the mists of time...
The Trades Alliance is also linked to a number of trading and other concerns, such as various free ports, either planetary or space-based, and to certain mining and other stations within the sectors of the mapped galaxy.
Several other Private Starships fly under the Trades Alliance Flag and you can find images of some of their badges on the Flickr site (button below!)